Barbara Morris, MD, (she/her/hers) a geriatrician at Stride Community Health Center in Lakewood, Colorado, is a strong proponent of the Colorado End of Life Options Act. Barbara is a fierce defender of every Coloradan's right to patient centered end of life care with equal access to all legal options. In her consulting practice, she works with patients and families to understand their care management and end of life needs. She is proud to be a founding member of End of Life Options Colorado Board of Directors. Barbara lives in Golden, Colorado with her husband and brave, blind golden retriever. She thrives on enjoying the beauty and peace of the Colorado mountains. In addition to her role with End-of-Life Options Colorado, Barbara is an emeritus member of the Board of Directors of The Family Tree in Denver. She is proud to have served on over 20 volunteer teams in the United States as well as India, Vietnam, Ecuador, Peru, Tanzania, Paraguay, Guatemala, and Cuba.
Sigrid Swerdlin (she/her/hers) has been a manager in Finances, IT and Change Management for many years in various countries (Germany, England, Rwanda, Senegal, Ghana and the USA). Sigrid brings both her passion for dignity at the end-of-life and a global perspective to the End of Life Options Colorado Board of Directors. 
She has served the community as a certified End of Life Doula since early 2021 and is an active hospice volunteer. Sigrid currently holds the position of project manager for testing medical devices for a localization company.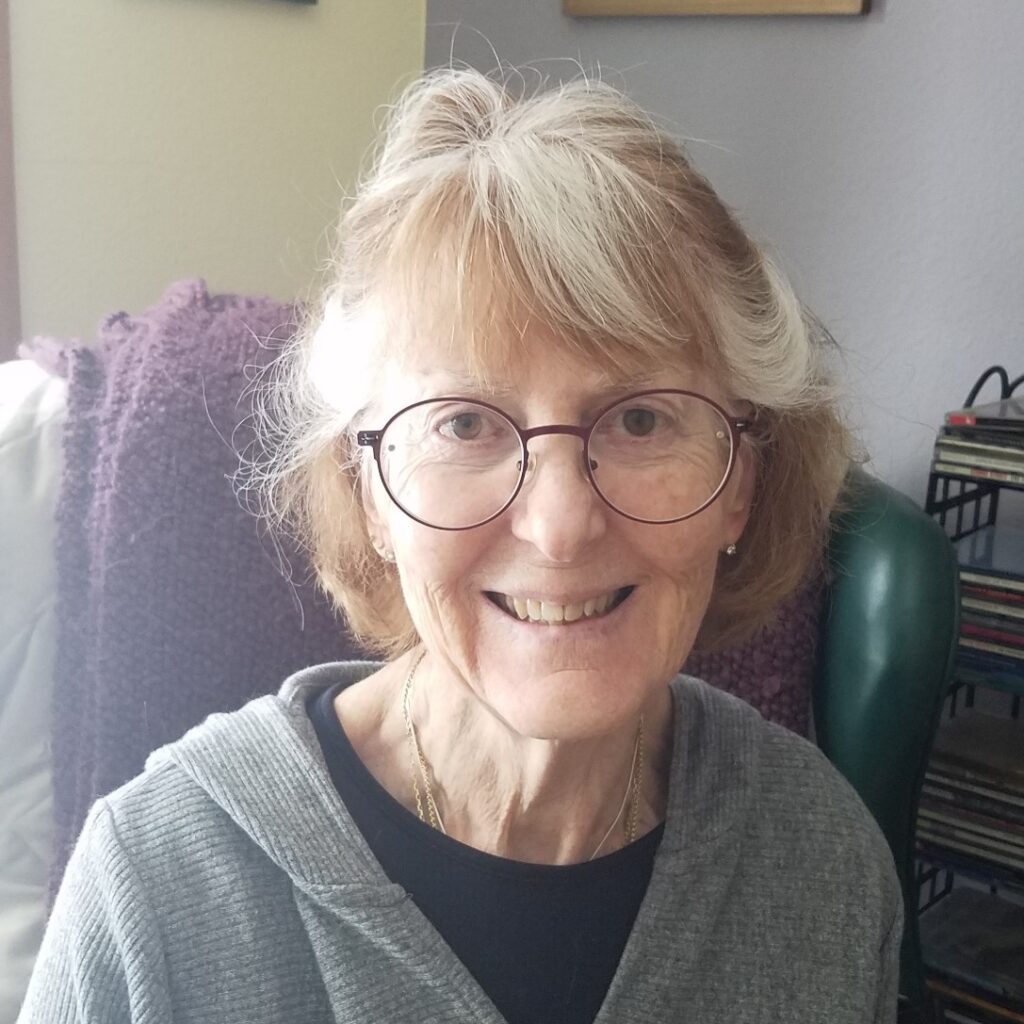 Crispin Sargent (she/her/hers) is a former geriatric care manager and consulted with clients regarding entitlement benefits- Medicare and Social Security assisting with enrollment.  She focused on fiduciary responsibility – serving as medical and financial power of attorney, conservator, trustee, and personal representative. Crispin expanded her end of life focus and got certified as an advance care planner, grief yoga instructor, and grief educator.  Crispin is a trained doula with focus on the business of death – how everything gets paid for – and volunteers with Namaste Hospice in 11th Hour service. First and foremost Crispin is a guide and an educator.
Cindy Kaufman, MEd, EdS, (she/her/hers) brings her background in counselor education, as well as her more than 30 years as a hospice volunteer, to her work as an End-of-Life Doula. Cindy is the owner of HeartSpeak End-of-Life Companioning and serves her clients and their caregivers as a compassionate companion on life's final journey. Cindy is a death educator, a speaker, and an international best-selling author of her book, "The Mortal's Guide to Dying Well – Practical Wisdom from an End-of-Life Doula." She is also a Co-Founder and the Past President of the Colorado End-of-Life Collaborative, a non-profit membership organization providing visibility and education about the services provided by end-of-life doulas and other end-of-life service providers. Cindy is honored to support the mission of End-of-Life Options Colorado.
Ruth Curran (she/her/hers) is a social impact advocate with expertise in non-profit systems and process, fundraising, program/project management, board development, and strategic partnership cultivation and management. Ruth is a trained counsellor with experience as a patient advocate for those facing barriers to services. She is passionate about ensuring access to care and support across the lifespan for all. Ruth has worked in both domestic and global arenas to build connections and strong partnerships, and to facilitate operations. Ruth is excited to bring her skills, gifts, and talents to the End of Life Options Colorado Board of Directors. 
PAST PRESIDENT & FORMER BOARD MEMBER
Kim was a Founding Member of the End of Life Options Colorado Board of Directors and the organization's first President.